Great Performances: Sting's "The Last Ship"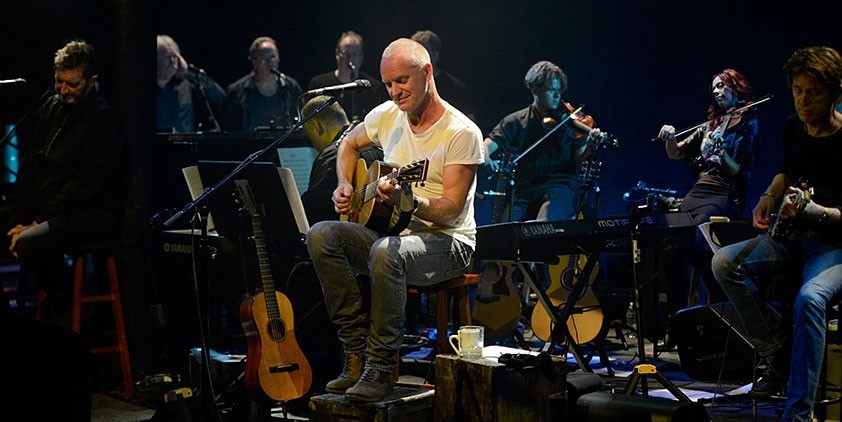 Last October, Sting performed his newest album "The Last Ship" in a series of intimate concerts at New York City's Public Theater. One of these concerts was filmed for the PBS show Great Performances and will air tonight at 9 p.m. on WTTW. The television special will include many songs that feature in the upcoming musical The Last Ship, including the title track. You can view a preview of the show on the WTTW website here.
Also featuring cast member Jimmy Nail and a band of 14 musicians, Sting discusses the creative process of bringing the album to life and the inspiration he received from his hometown. The New York Daily News gives the show four stars, saying "[i]t's the best lyric-writing of his career".
Tags:
Jimmy Nail
,
sting
,
the last ship
,
WTTW